When I first started SteelOrchids.com it was as a budding young jewellery designer, and the site was a platform for my handcrafted silver and beadwork designs. It only morphed into an online jewellers when I had a baby and realised that being surrounded by chemicals and the terrifying choke-hazard of tiny beads was no longer practical!
Now that my little boy is school-age I'm finding the time to start indulging in my true love of jewellery design once more. Remembering how difficult it can be to get started with jewellery making I thought I would share my knowledge – I hope you find it useful.
How to get started: Courses, Tutorials and Books
I remember when I first decided to take the step from just loving jewellery to actually making it, and it was really hard to know how to get started. A great place to start is a jewellery-making course or evening class, lots of places offer these which you can do at the same time as working.
London College of Fashion offer Saturday morning courses which are are great  including a Fashion Jewellery Workshop which is ideal for the beginner as an introduction to basic jewellery techniques.
If you don't have the time or money to spend on a course, you can teach yourself from online tutorials (I plan to gradually add lots of jewellery tutorials on here) and there are some great books which teach jewellery-making techniques. One of my favourite reference guides is: Jewellery Making Techniques Book: Over 50 techniques for creating eyecatching comtemporary and traditional design by Elizabeth Olver. It has step-by-step instructions and great photographs to help you learn most silversmithing techniques.
Jewellery Making Tools: Where to Buy Them
You will need different tools depending on the type of jewellery you want to make. It is definitely worth investing in good quality tools to begin with, as it definitely makes your life easier, and of course good tools also last longer!
You can buy a range of basic jewellery-making tools from any hardware shop, including different kinds of pliers, a saw frame etc, but you will also need to know a good trade supplier. I bought most of my jewellery tools from Cookson Gold, who are based in Hatton Garden in London. They are very friendly and welcoming whether you are a professional jeweller or a complete beginner!
If you can't get to their Hatton Garden sales counter, their catalogue is also available online and they generally send things out next day delivery. I know it sounds as if I'm on commission (I'm honestly not!) but I've just had very good service from them from the start.
Tools for Making Silver Jewellery – The Basics:
There is no definitive list of jewellery tools you will need, but there are some basics which will be used in most silversmithing projects.
Sawframes and sawblades
You can either get fixed or adjustable (like the photo below) framed jewellers saws. Adjustable saw frames allow you to re-use shorter broken blades. Blades come in lots of different sizes, probably the most useful being size 2/0 – any finer than that and you will probably find as a beginner that you break a frustratingly large number of blades!
Drills
There are lots of different types of drills suitable for the amateur jeweller. I would recommend having a small hand-drill (like the one below) plus a small electric drill such as a Dremel – which you will also be able to use for polishing by adding a different kind of attachment. This can be a fairly expensive investment but can save you a lot of time, which is great if you lack patience like I do!
Files
Having a variety of files is always useful for filing off excess material. I would suggest a range of large files in different shapes for filing different surfaces (flat, square, round, half round, triangular), plus a range of smaller needle files for finer work.
Pliers and Tin Snips
Pliers are used for a variety of different tasks in jewellery making: holding, forming, shaping etc. I would recommend a set of flat-nosed and round-nosed pliers. Tin snips are great for cutting wire or solder wire.
Hammers
There are many different kinds of hammers used in jewellery. The most useful of which is a leather, wooden or nylon mallet, which is used for bending and forming shapes without marking your metal. I'll go into the other different kinds of hammer as I get into different jewellery-making techniques in more detail.
Tools for Making Silver Jewellery – Soldering Equipment:
Soldering Torch
Soldering torches can vary from a basic handheld butane blow torch (below) to really expensive precision soldering systems. I would recommend a simple handheld butane torch for beginners, they are easy and inexpensive to use and suitable for using on most types of metal including Silver and 9ct or 18ct Gold.
Pickle solution
Not the kind of pickle you put in a sandwich! Silver oxidises (turns black) when it is heated and pickle is a solution you use to remove the oxides from the metal.
Pickle bath and tongs
Pickle solution is most effective when gently warmed, so a pickle bath can be helpful. This can be a ceramic or pyrex dish suspended over a tea-light, although you can get more costly electric versions with thermostatic controls for larger jobs.
Cold pickle solution does work but just takes longer. Pickle tongs, for lifting your jeweller out of the solution, can be made of plastic, wood or copper, but don't use steel tongs as steel has an adverse reaction with the pickle. It is always advisable to wear rubber or latex gloves if coming into contact with pickle solution.
Safety Glasses
Always a good idea when you're soldering or working with chemicals – I once spent many hours in an A&E department having my eye rinsed out with saline solution after getting a tiny bit of chemical in my eye, and I wouldn't recommend taking any chances!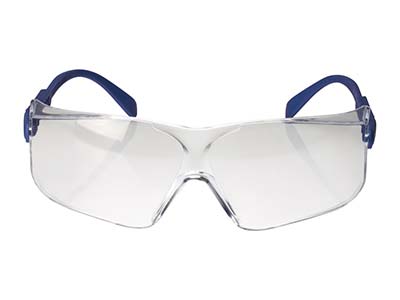 Tweezers
Tweezers are very useful for holding metal while heating, soldering or pickling. It is useful to have a brass or plastic pair, which be used in pickle but which are a too soft to use whilst soldering, and at least one steel pair for using for heat work.

Flux
Flux is used together with solder to prevent oxidisation (which blackens metal). A frequently used type of flux is Borax which you apply with a brush to the area you want to solder.
Solder Probe
A steel probe which is very useful for holding work in place whilst soldering. It is also useful for guiding the molten solder along the join whilst soldering.
Soldering Mat
Soldering mats and blocks protect your work bench and support your work whilst soldering. The can be made from various materials such as charcoal or ceramic materials
Solder
Solder is what you use to 'glue' different pieces of metal together, and can be bought in different formats: a syringe, wire, strips or sheets depending on what you need it for. Thin strips or wire are good to start with as you can use tin snips to cut off small pieces.
Right – that's my beginners guide to jewellery-making tools and how to get started.
I would also recommend keeping a scrapbook of ideas. Whether they are sketches, photographs printed from online jewellery stores or other designers or pictures cut out of magazines, it can be really useful to have your own source of inspiration at your fingertips for when you start creating your own jewellery!
I'll be adding more jewelery-making tutorials so if you have any requests please let me know!
---
Mary runs jewellers
SteelOrchids.com
.
Incoming search terms:
jewelry making tools list, jewellery making, getting started silversmithing, JEWELLERY MAKING TOOLS, jewellery making tools list, jewelry making tools for beginners, basic jewelry making tools list, beginners guide to jewellery making, silversmithing tutorials, beginners guide to jewelry making
Readers who viewed this page, also viewed: